Driveway gates are growing more popular nowadays, as they are a great addition to your home's appeal and your convenience. Though, a malfunctioning driveway gate can be the exact opposite: it can both pose a risk to your security, and of course, the last thing one can say about a malfunctioning gate is that it's "convenient". "Gate Repair Fullerton" is known around the area for providing professional and timely gate services. We have gone beyond the ordinary driveway gate troubleshooting and have made sure that when you get home, your car can drive up through your garage without a problem. Our technicians are experienced and can handle complicated processes, and are readily available to deliver the best possible results.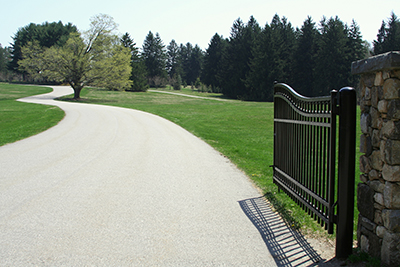 Call for Professional Driveway Gate Services
From installation to maintenance and repairs, you can always count on us. Our technician will come on the time scheduled, perform a thorough inspection and assess the root cause of the problem. Be it with the mechanical parts, a physical obstruction, the gate sensors or a need for gate remote programing – we got you covered. Even if it seems hopeless, we can certainly find the best game plan to repair your driveway gate.
Trained with the most advanced equipment, you can count on us to solve any issue. Don't neglect your driveway, let us take care of it instead. When you need our immediate attention, our company can provide emergency gate services with the same high quality service. If some parts of your driveway gate need replacement, we offer the best driveway gate replacements as well. Our expertise has been expanded to make sure that all types of services you might need are provided. Our team is prepared for any situation when you would need repairs and replacements.
With our company, no gate is left nonfunctional and no chains, wheels or gate arms are left broken. If you want a great team of professionals, first-rate tools and equipment and excellent service, call us today!